Our job is to put Veterans to work – One Veteran at a time.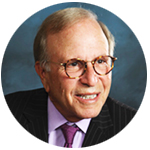 Mark Brenner | CEO and Founder | Certified Career Coach 
Mark Brenner was discharged from the United States Air Force in December 1969 after almost four years including Vietnam Service from May 1968 to May 1969. After completing his Bachelors Degree in 1973 he spent the next 4 decades in the Staffing Industry. Starting as a junior Recruiter he worked his way to Manager, Regional Vice President, Chief Operating Officer, President and finally as the Owner of a Veteran Owned Small Business (The OCJ Group an Information Technology Staffing company). His previous experience is with both International and National staffing firms, including Adecco, Volt and Butler International.
Mark has spent the past four decades working with thousands of candidates and companies as a staffing expert. His responsibilities included coaching and assisting candidates that would match each person for the "right" position. For Volt he was responsible for all Western Region operations and for Adecco Mr. Brenner was given the responsibility of "starting up" a national technical division.
In 1998, Mark founded The OCJ Group a Veteran Owned Small Business dedicated to Information Technology and Engineering staffing of contract and full time candidates. Mark created a multi-million dollar organization with placements throughout the United States. In late 2012, Mark sold his company to a Texas firm.
In early 2014 Mark founded Silhouettes for VETS (Silhouettes for VETS became Veterans Career Xchange in 2016), a non-profit Veteran Service Organization that educates, coaches and prepares Veterans for the civilian workforce. The unique and customize model has become part of the outreach programs of many Veteran Service Organizations throughout the United States.
Mark has served as a staffing trainer and motivational speaker. He has presented to groups as large as 500 attendees and has conducted workshops in both recruiting and sales. Mark has served as a member of the Board of Directors for two start-up organizations and Woodland Hills Country Club. He is currently Vice Chair of the Los Angeles Veterans Employment Committee, a Board Member of the San Fernando Valley Veteran's committee and a member of the Veteran's Committee for California State University, Northridge. Through Veterans Career Xchange, Mark has partnered with The Salvation Army – Haven, Hire our Heroes, The Soldiers Project NVTSI and Makeovers that Matter. He holds a Bachelors and MBA degrees and has a Career Coaching Certification.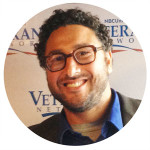 Alex Mack | Executive Director | Career Coach
Alex is a U.S. Army veteran where he served as an Infantry Captain fighting as part of the 1st Brigade 25th Infantry Division in Mosul, Iraq during OIF III. Alex graduated from the United States Military Academy at West Point with a Bachelor of Science in Physics and a minor in Nuclear Engineering. Alex is a writer and novelist, which upon completion of his service commitment brought him home to attend the California Institute of the Arts where he earned an MFA in Creative Writing with special emphasis on the novel. While attending Cal Arts Alex worked as a commission only recruiter, learning the finer points of how to place people into jobs.
Committed to a lifetime of service, Alex began working in the Veteran nonprofit space in 2010, first as a Veteran Service Officer for Ventura County, and then as a Career Development Specialist under JVS Vet's First Program. Alex sits on the Los Angeles Veterans Employment Council, the Mayor's 10,000 Strong veteran steering committee, as well as providing continuing educational units to Los Angeles based mental health providers through Del Amo Hospital in Torrance, CA.
Alex is a U.S. Army Ranger, an co-author of an academic paper on Mitigating Military Sexual Trauma, and is currently working on his second novel.
Alex lives in Glassell Park.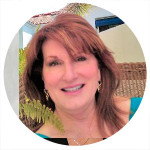 Laurie Geoffroy | Volunteer | SPHR, CPC 
Laurie is the founder of Net Force Coaching delivering leadership coaching, training and HR consulting services. Previous to launching her own company, she was the Vice President of Human Resources with a financial and technology firm. Within the last year, Laurie has weaved her 20 years of human resources and recruiting experience into a personal commitment – that of coaching our country's exiting soldiers and current veterans with their re-entry and employment challenges. Through local agencies, Laurie designs and facilitates workshops for veterans with the ultimate goal of transforming our veterans from "Best soldiers" to "Best hires". Along with her BS degree in Organizational Management and SPHR certification, she holds her professional coaching certification from iPEC University. She is also a member of the Los Angeles/USC Veteran's Collaborative and the Orange County Collaborative. In addition, she has been the Auction and Co-chair for Tee it Up for the Troops, Huntington Beach Chapter. With only three years in existence, the chapter has donated $480K to Fisher House, Vision2Victory, and Freedom Station-Warrior Foundation – organizations that help our wounded warriors and their families.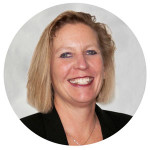 Ann Henzgen | Volunteer | NHRA, SHSM
Ann is a seasoned, bilingual Human Resources Executive with 20 years' experience supporting organizations through a full life cycle of significant organizational change from accelerated growth to restructuring, integration and downsizing. She's partnered with senior management teams on transforming organizational culture, workforce development, and performance management. Her area of expertise is in employee relations, conflict resolution management, and change management. Ann has gained her extensive experience mainly in manufacturing industries, in the Defense, Aerospace and Commercial areas. Most recently, she was the Senior Human Resources Manager at ITT Exelis, a top-tier global aerospace defense, and high technology solutions company, where she was responsible for the strategic transition and integration of a medium size company into a global organization. Other positions that she's held were Director of Human Resources for Aquaria, Inc. / Marineland (a division of Spectrum Brands) and Human Resources Manager at P.L. Porter Controls, Inc. (a division of Crane Aerospace). Ann holds a Bachelor's degree in Spanish and a Human Resources Management Certificate from California State University, Northridge. She has been an active member of the National Human Resources Association (NHRA) since 2006 and is also a long term member of the Society for Human Resources Management (SHRM).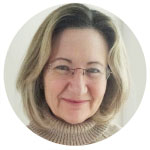 Linda Greenfield |  M.S., M.B.A. 
Linda Greenfield counsels clients both at California Career Services, a private career counseling and vocational examination firm, and at the University of Southern California (USC). She assists in identifying career options that fit each client's interests, skills, work values and personality. Linda provides resume and cover letter writing and editing, job search strategies and interview preparation. Her expertise includes LinkedIn profile optimization and the use of LinkedIn for career exploration, networking and job search. Linda has written career webinars for RiseSmart Outplacement and Career Transition Service, and has presented on a variety of career related topics at USC, UCLA, Pierce and Santa Monica Community Colleges and at the National Career Development Association (NCDA) global conference in 2014. Always passionate about learning, Linda participates in several webinars a year, reads widely, contributes to career related LinkedIn groups, and attends NCDA local and national conferences. She is currently a member of the USC Encore Alumni Council and serves as an Aspire Foundation mentor.
Linda received her Bachelor of Science from Tulane University, her Master of Business Administration from U.S.C., and her Master of Science in Counseling and Guidance from California Lutheran University. Her prior experience includes a variety of corporate positions in finance and management at TRW Aerospace, NKA Northrop Grumman. As the daughter of a veteran, Linda is proud to honor her father's legacy through volunteering at Silhouettes for Vets.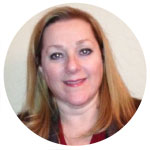 Lisa Phalen | ACC, SPHR, SHRM-SCP
Lisa Phalen is a professional coach certified by the International Coach Federation. As a workplace and life coach, she acts as a "thought partner" to help clients identify their values and goals and author their plan towards the attainment of those goals. Lisa customizes her approach with each client based on their area of focus (such as a career transition, personal goal or building leadership competencies), strengths and personal style.
Lisa brings more than 20 years of coaching and human resources experience to her practice. She has held senior leader and executive roles in non-profit and for-profit organizations spanning across the higher education, healthcare and finance sectors. Lisa's work includes building a coaching practice for a major university, developing and teaching in leadership development programs and advising executive leadership on human resource strategy.
Lisa's passion for coaching and developing people led her to pursue a Ph.D. in Organizational and Industrial Psychology, beginning in the fall of 2015. She holds a Bachelor of Science in Business Administration and a Master of Arts in Organizational Management. Lisa is a certified coach (ACC) through the International Coach Federation; certified as a Senior Professional in Human Resources (SPHR) through the Human Resources Certification Institute; and a Senior Certified Professional through the Society for Human Resources (SHRM).
Lisa has a strong desire to give back to the community and has served as a board member on various non-profit boards. She considers it an exceptional privilege to work with veterans in attaining their career goals.