Our job is to put Veterans to work – One Veteran at a time.
The Board of Directors for Veterans Career Xchange are committed to the Veterans of America.
The result of this commitment will ensure that Veterans throughout the United States have a greater chance
of finding a civilian position that is best suited for them.
As a non-profit organization each Member of the Board has donated their time and effort to educating
and coaching Veterans who are actively seeking gainful employment.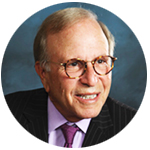 Mark Brenner | CEO and Founder
Mark Brenner was discharged from the United States Air Force in December 1969 after almost four years including Vietnam Service from May 1968 to May 1969. After completing his Bachelors Degree in 1973 he spent the next 4 decades in the Staffing Industry. Starting as a junior Recruiter he worked his way to Manager, Regional Vice President, Chief Operating Officer, President and finally as the Owner of a Veteran Owned Small Business (The OCJ Group an Information Technology Staffing company). His previous experience is with both International and National staffing firms, including Adecco, Volt and Butler International.
Mark has spent the past four decades working with thousands of candidates and companies as a staffing expert. His responsibilities included coaching and assisting candidates that would match each person for the "right" position. For Volt he was responsible for all Western Region operations and for Adecco Mr. Brenner was given the responsibility of "starting up" a national technical division.
In 1998, Mark founded The OCJ Group a Veteran Owned Small Business dedicated to Information Technology and Engineering staffing of contract and full time candidates. Mark created a multi-million dollar organization with placements throughout the United States. In late 2012, Mark sold his company to a Texas firm.
In early 2014 Mark founded Silhouettes for VETS (Silhouettes for VETS became Veterans Career Xchange in 2016), a non-profit Veteran Service Organization that educates, coaches and prepares Veterans for the civilian workforce. The unique and customize model has become part of the outreach programs of many Veteran Service Organizations throughout the United States.
Mark has served as a staffing trainer and motivational speaker. He has presented to groups as large as 500 attendees and has conducted workshops in both recruiting and sales. Mark has served as a member of the Board of Directors for two start-up organizations and Woodland Hills Country Club. He is currently Vice Chair of the Los Angeles Veterans Employment Committee, a Board Member of the San Fernando Valley Veteran's committee and a member of the Veteran's Committee for California State University, Northridge. Through Veterans Career Xchange, Mark has partnered with The Salvation Army – Haven, Hire our Heroes, The Soldiers Project NVTSI and Makeovers that Matter. He holds a Bachelors and MBA degrees and has a Career Coaching Certification.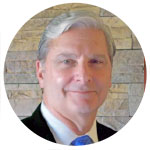 Anthony A. Cucolo III | Major General, US Army, Retired
Tony Cucolo completed more than 35 years of service in the United States Army on September 1st, 2014. Serving as a General Officer in the last eleven years of his career, he developed a remarkably unique portfolio of experience. In just last the last decade, he led Soldiers in Afghanistan and Iraq, led analysis teams in combat zones and on natural disaster recovery efforts such as Hurricane Katrina, commanded the largest Army base east of the Mississippi, developed the $35B equipment program for the Army, served as the US Army's Chief of Public Affairs, and was most recently a college president equivalent, serving as Commandant of the US Army War College.
Growing up in a small town in southern New York, Tony commuted by train and subway to St. Francis Xavier High School in Manhattan before attending the US Military Academy at West Point. He was commissioned an Infantry officer in 1979, and has served worldwide leading organizations varying in size from 100 personnel to 22,000. Over half of his 35 years in uniform have been spent directly leading operations. Most notably, three times in the last twenty years he led organizations in significant high risk confidence-building efforts between ethnic and religious antagonists. In Bosnia, he encouraged Muslim, Serb, and Croat leaders to reach agreements on a range of issues, bringing stability to a hotly contested area. In Afghanistan, he led initial tripartite efforts between US, Afghan and Pakistan military leaders in the areas of border disputes and information sharing. And in Iraq, as commander of US forces in the seven provinces north of Baghdad, he successfully emplaced a grass-roots effort to build confidence between Iraqi Arabs and Iraqi Kurds along the disputed ethnic fault line crossing that country from Syria to Iran.
These duties and his service as the Army's Chief of Public Affairs motivate Tony to be both a student and a thought-leader in the areas of strategic communication and leader development. While Public Affairs chief, he moved the institution from a risk-averse communications culture to one of pro-active engagement; at the US Army War College, he developed several programs now adopted by the Army to improve senior leader job performance. He is currently the senior advisor to the Chief of Staff of the Army's Strategic Studies Group and a mentor for two US Army senior leader development programs.
Tony holds a bachelor's degree from the US Military Academy and a master's degree from the University of San Francisco. Among his awards are three Distinguished Service medals, the Bronze Star, the US State Department Superior Achievement award and the French Legion of Honor. Tony and Ginger, his wife of more than 30 years, have three grown children, a Great Dane, and consider Texas their home.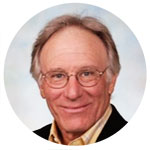 Dennis I. Forst, CFA
Dennis I. Forst is now working in a senior consulting role for PondelWilkinson as well as an investment advisor with Edgerton Advisors. Prior he had a long career as an equity research analyst with various investment banks. Including KeyBanc Capital Markets, where he had been for 15 years and was responsible for all aspects of the research of the gaming, lodging and hospitality industries.
Dennis Forst has previously held senior positions with Security Pacific Merchant's Bank, Caesars World, Merrill Lynch and Sutro & Co.
He holds both bachelors and masters degrees from the University of California at Los Angeles. A Chartered Financial Analyst, Forst is a member of the International Federation of Chartered Financial Analysts and Los Angeles Society of Financial Analysts.
He has been ranked by The Wall Street Journal as a top gaming analyst in the U.S. in twelve of the last twenty years earning him a position in its Analyst Hall of Fame. In the past he was also named by Institutional Investor magazine as a top boutique/regional analyst in the United States and by Forbes magazine as the #1 restaurant analyst.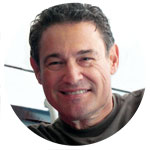 Stuart Gross
Stuart Gross has more than 35 years of international experience in media production, media technology, and media content. Gross also has extensive experience in startup, corporate communications, marketing, branding, change management and business acquisitions.
Gross started his career as a First AD and UPM on independent films, music programing and commercials. As a founder and CEO of Harmony Pictures, He produced the TV advertising work of internationally recognized directors including Robert Lieberman, Haskell Wexler, Vilmos Zigmond, Micky Dolenz, Chris Menges and Peter Bogdonovitch. The Harmony team earned every major award in the industry including 25 Clios, the Cannes film festival Gold Lion, The NY film festival, Museum of Modern Art/AICP "Best of…" The Director's Guild of America Award, etc. Harmony collaborated with Fortune 500 marketing executives and their advertising agencies to create television advertising. Clients included most of the world's major advertisers. He executed the industry's first IPO for a television commercial production company. He expanded Harmony Holdings into 6 production subsidiaries by acquisition and start up and grew revenues to make Harmony one of the largest production companies of its kind in the world. Gross supervised independent production teams producing over $1.5 million per week in national and international production. Gross also developed television and motion picture projects at Harmony and at Warner Brothers.
He was CEO of Scala Computer Television, a worldwide media technology company which developed and deployed groundbreaking multi-media software applications. Scala operated in 9 countries and the U.S.
Gross was founder, CEO of the ITV Company Random/Order, an experimental workshop for early interactive TV content. It was named "top twenty companies" in new media by Red Herring Magazine.
He has been an entertainment industry speaker and panelist on media technology and content.
Stuart Gross currently advises and brokers business sales and acquisitions. He specializes in service businesses in the media, entertainment and other creative industries. He also applies his years of media and brand experience to advise clients on brand development, messaging and positioning.
He is a member of the Directors Guild of America, is a member of the U.S. Polo Association and earned his degree from the University of New Haven. He served 6 years in the U.S. Army Reserve/Vietnam Era.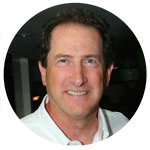 Mitch Dunitz
Mitch was born in Detroit, Michigan and attended the University of Michigan for college and Law School. As a young lawyer in Los Angeles, he participated in complex general business and antitrust litigation. In 1986, Mitch forsook legal practice and opened his own real estate investment and management firm, MD Investments. He continues to be active in the local real estate market and has become involved in several non-profit organizations.
Mitch served on the Advisory Board for Balboa Park and the Board of Directors of the Van Nuys-Sherman Oaks chapter of the American Youth Soccer Organization. More recently, Mitch became involved with several local charities, most notably the Anti-Defamation League (ADL). He has served on the ADL Regional Board for over ten years.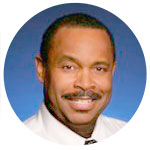 Maurice Wilson | US Navy (Retired)
Mr. Wilson served 25 years in the US Navy in various positions of senior enlisted leadership and is a graduate of the Navy's Senior Enlisted Academy.
His post-military career includes more than 11 years non-profit experience as the Vice President/Director of Workforce Development for the Urban League of San Diego County. During his tenure with the Urban League, Mr. Wilson conceived, implemented, and managed numerous employment and training programs designed to empower disadvantaged or disenfranchised populations such as: ex-offenders, welfare recipients, youth, older workers, displaced workers, refugees, and veterans.
A certified Pacific Institute Workshop facilitator, Mr. Wilson has more than a decade of cognitive science-based instructional experience. He holds a Master's Degree in Science in Information Systems Management and a Bachelor's Degree in Business Administration.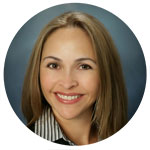 Mary Gomez
Mary Gomez, is a Senior Sales Executive who has worked with thousands of skilled and non-skilled job seekers find employment throughout the United States. Her extensive experience in coaching, mentoring and assisting her clientele to develop clear, concise and obtainable career goals has result in many awards for her efforts. Further, Mary has lead multiple sales team in the staffing, human resources and real estate industries through extensive training programs that she has personally developed.
Mary's experience also includes training, coaching and mentoring of seasoned executive level professionals. In Ms. Gomez current role as an Account Executive for a regional staffing firm in the Silicon Valley she has generated over 6 million in revenue year over year by creating a unique sales and mentor program. Additionally, Ms. Gomez is a business owner of a Health and Wellness program where she owns a distributorship that educates, trains and mentors her distribution team and clientele on the importance of good nutrition and the effects of Oxidative Stress that effects the premature aging process.
Mary is committed to educating, coaching and assisting Veterans to find career positions. She is also an important asset to securing funding for Veterans Career Xchange.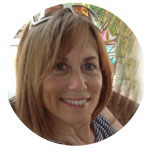 Sari Drucker | Business Owner – Drucker and Drucker
Sari Drucker is President and Owner of Drucker and Drucker, Inc. a sales and marketing organization that represents window coverings and is responsible for sales, administration and delivery throughout the United States. She is an expert in marketing, training and digital sales. As a sole proprietor she is further responsible for all financial administration her company including accounts receivable and payables. For over 20 years she has been an integral part of the success of Drucker and Drucker.
Sari family, both her husband and father were Veterans and she is committed to working to help decrease Veterans unemployment through her volunteer efforts. Sari has traveled extensively and seen first hand the need to assist Veterans as they transition from the Military. Her commitment and her passion to Veteran causes are unmatched through her efforts to increase our Veterans joining the civilian workforce. Joining the Board of Silhouettes for VETS is another step in helping Veterans throughout the country.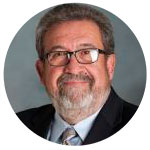 Salvador J. Esparza | DHA, RN, FACHE
Dr. Esparza has been in health care for over 30 years and has held several senior leadership positions with a variety of health care organizations. He has consulted for major tertiary organizations throughout the country with particular emphasis on operations, organizational and leadership development. He is currently associate professor in the Department of Health Sciences teaching in the Health Administration Program at California State University, Northridge. He is also an instructor with the UCLA Extension/School of Public Health certificate program in healthcare management and leadership.
Professor Esparza received his Doctorate of Health Administration degree from the Medical University of South Carolina. He received his Master of Science in Health Administration from California State University, Northridge and a Bachelor of Science degree in Nursing from California State University, Dominguez Hills.
Dr. Esparza is a licensed Registered Nurse and certified Public Health Nurse, and is a board certified Health Care Executive and Fellow of the American College of Healthcare Executives. Besides his scholarly publications, he recently published a textbook with his colleagues titled New Leadership for Today's Health Care Professionals; Concepts and Cases.
Professor Esparza is currently a member of several governing boards including the National Health Foundation, the Facey Medical Foundation, and the CSUN Health Administration Alumni Association. Prior to that, he was the chairman of the board for Northridge Hospital Medical Center where he served on the board for 6 years, and member of the board for Tierra Del Sol Foundation, an organization dedicated to maximizing the potential of developmentally disabled adults.
In 1999, Dr. Esparza was awarded the Outstanding Alumni Award from the College of Health and Human Development at CSUN and has been awarded the Polished Apple Award from the University Student Ambassadors at CSUN in 2007 and 2009 for making a difference in student's lives. In 2011, he received the Dean's award for outstanding academic performance and also for outstanding doctoral project from the Medical University of South Carolina.
Professor Esparza has been inducted into the Alpha Eta Honor Society for health professions and the Upsilon Phi Delta Honor Society for health administration.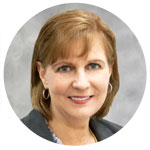 Melissa Metz | SPHR, SHRM-SCP
Melissa spent twelve years in the United States Navy. Following her military service, Melissa joined Callaway Golf as an Operations Manager for their greenfield startup golf ball plant in Carlsbad, California. She additionally held positions within the staffing industry, eventually opening her own staffing firm with Sanford Rose Associates in San Diego, California.
Melissa is now working as a Senior Human Resources Business Partner with Exelis, Inc (formerly ITT Corporation) in Los Angeles. Her responsibilities include supporting leaders and teams at both the Los Angeles and San Jose sites.
Melissa credits the United States Navy for providing her with an education, lifelong friendships and a successful career. She is passionate about assisting veterans to most successfully transition to civilian careers in alignment with their personal and professional goals.
Melissa is the Los Angeles and San Jose Regional Coordinator for her employer's philanthropic organization, Exelis Action Corps, planning volunteer service activities which benefit veterans and their spouses.
Melissa holds a Bachelor's Degree from the United States Naval Academy at Annapolis, Maryland, and is a member of the Society for Human Resources Management and the Los Angeles Chapter of the Professionals in Human Resources Association.
Melissa holds her Senior Professional Human Resources (SPHR) certification from the Human Resources Certification Institute, as well as her Society for Human Resources Management certification as Senior Certified Professional (SHRM-SCP).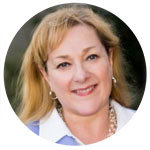 Lisa Phalen | Certified Coach: BCC, ACC, SPHR | Certified HR Professional: SHRM-SCP
Lisa is a certified coach, workplace consultant, and speaker with over 25 years of experience. She has worked with companies of all sizes and sectors, including health care, higher education, finance, and travel. As an organizational coach, Lisa has helped many leaders enhance their leadership effectiveness through greater self-awareness and a process that enables powerful results.
Lisa has worked with organizations spanning from small non-profits to Fortune 100 companies. Through coaching, consulting, and facilitation, Lisa has promoted learning and growth in individual and group settings. Leveraging her expertise in workforce strategy, organizational effectiveness, and workplace program design and implementation, she has partnered with organizations to increase leadership effectiveness, deepen employee engagement, and improve business results. Lisa also draws upon this experience in her role as an adjunct university instructor, teaching business, human resources, and organizational development courses.
Lisa is currently pursuing a Ph.D. in Organizational Psychology. She holds a Bachelor of Science in Business Administration and a Master of Arts in Organizational Management. She is a certified coach (ACC) through the International Coach Federation as well as a Board Certified Coach (BCC); certified as a Senior Professional in Human Resources (SPHR) through the Human Resources Certification Institute; and a Senior Certified Professional through the Society for Human Resources (SHRM).