Veterans Career Xchange uses Advisors to insure that our processes and our coaching techniques are in line with the needs of our Veterans. Transition from Military to Civilian life is difficult at best. By using qualified Advisors Veterans Career Xchange can and will continue to present a program to each Veteran that will enable them to adjust to the Civilian workforce. The following well qualified Veteran advocates will continue to work with the Management of Veterans Career Xchange in order that each Veteran is given the best possible coaching and preparation for their next position.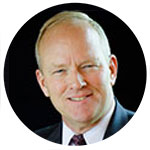 David W. Sutherland   |  Colonel US Army (Retired)
Colonel David W. Sutherland is the co-founder and Chairman of the Center for Military and Veterans Community Services (Dixon Center) and actively contributes to numerous national veteran and military family committees and boards. Sutherland speaks in communities at universities, businesses and conferences around the country as a vocal advocate and leader for transformational change. He is a vocal advocate for our service members, military veterans, their families, and the families of our fallen.
Colonel Sutherland culminated his 29 years of service following Brigade Command, as the Special Assistant to the Chairman of the Joint Chiefs of Staff with principle focus on Warrior and Family Support. By visiting hundreds of communities and assisting thousands of organizations, he created a nationwide network of support utilizing grassroots solutions for veterans and their families.
Awards and decorations include, among others, the Bronze Star Medal with oak leaf cluster, Purple Heart, Ranger Tab, Combat Infantryman's Badge Second Award and Senior Parachutist Badge. He is also the 2008 Freedom Award recipient presented by the No Greater Sacrifice Foundation and the 2011 Meritorious Service Award recipient presented by the National Coalition for Homeless Veterans for his work on behalf of returning service members, veterans, military families and families of the fallen.
He holds a Bachelor's degree from Bowling Green State University in History and Economics and a Masters in Strategic Studies.
Team Sutherland's roster includes Colonel Sutherland, his wife Bonnie and their two sons, Andrew and Patrick.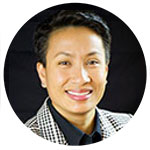 Kimberly Mitchell   |  Lt. Cmdr.
Kimberly Mitchell serves as the President of the Dixon Center. Her 17 years of service in the U.S. Navy included a commission as a Surface Warfare Officer, service aboard several surface Navy combatant warships, and multiple shore tours in Washington, D.C. Her last active duty assignment, which began in 2010, was Deputy Director for the Office of Warrior and Family Support in the Office of the Chairman of the Joint Chiefs of Staff."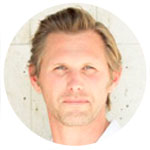 Tim Norman  |  Army Veteran | DreamWorks, Director of Overhead and Technology Recruiting

Tim is a U.S Army airborne infantry veteran of the Gulf War where he served with F Company, 51st Infantry Long Range Surveillance. He graduated from UCLA with a Bachelor of Arts in English Literature and taught middle school and high school for 3 years before making the transition into recruiting and human resources. He has was the Director of Recruiting for iFilm.com, then the Director of Human Resources for Academy Award winning composer Hans Zimmer and his group of media and music companies. Currently, he is the Director of Overhead and Technology Recruiting at DreamWorks Animation.
Tim serves on the board of directors for Veterans in Film & Television and is president of the board of directors for the Los Angeles non-profit SHARE! which focuses on self-help support groups and solutions to homelessness. He is also an active advisory committee member for the national Got Your 6 military veteran's campaign working to help bridge the military-civilian divide.
Tim lives in Altadena, California with his wife and son.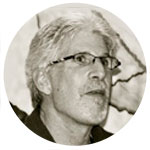 Mark A. Stevens, Ph.D.  |  California State University Northridge
Dr. Mark Stevens is the Director of the University Counseling Services at California State University Northridge (CSUN). Previous to his position at CSUN, he was the Coordinator of Internship Training and Assistant Director at the University of Southern California (USC) Student Counseling Services for nineteen years. He is the chair of the student-veteran advisory committee at CSUN.
Dr. Stevens has written and presented extensively in two clinical areas: 1) counseling and psychotherapy with men and 2) rape prevention and education workshops for college students. He was the co-editor of the first Handbook on Counseling and Psychotherapy with Men, published by Sage in 1987. His latest book (Co-edited with Dr. Matt Englar-Carlson) is titled In the Room With Men: A Casebook of Therapeutic Change, was published by the American Psychological Association in 2006. Dr. Stevens is also the featured therapist in an APA produced video (2003) on Counseling and Psychotherapy with Men. For the past 6 years Dr. Stevens along with Dr. Englar-Carlson have been facilitating retreats for men at Esalen Institute in Big Sur, California.
Dr. Stevens is a Fellow of the American Psychological Association and past President-Elect of APA Division 51-The Society for the Psychological Study of Men and Masculinity. In 2007, Dr. Stevens coordinated the first National Psychotherapy with Men Conference at CSUN. He and his wife Jawai have 3 children and are now happy empty nesters. Mark is an avid mountain biker, sushi eater and college basketball fan.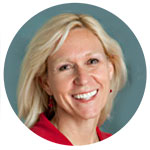 Dr. Amy Levin  |  California State University Northridge
Amy Levin is a Professor and is currently the chair of the Social Work Department. She has been a professor at California State University, Northridge since 2004. Dr. Levin helped to start the Master of Social Work program at CSUN in 2005. In the Social Work Department, she teaches a variety of direct practice, macro practice and research courses; she has been the faculty advisor for the Student Veteran's Organization as well as for MSW students working on their capstone research project for the past 5 years. Dr. Levin's main research interests center on student veterans, at-risk youth, and health/mental health disparities. She is the principal investigator of the 3 year Inter-University Consortium $1,000,000 grant and the California Social Work Education Center $872,000 per year grant.
Prior to coming to CSUN, Dr. Levin worked with veterans in a mental health setting and at-risk youth in the child welfare system in New York City and in Los Angeles. She also saw clients at the University of Southern California staff and faculty counseling center.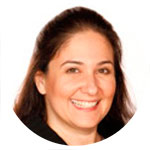 Sharon Glancz   |  Director, Syndication Licensing and Business Affairs
Sharon J. Glancz is currently serving as Director, Syndication Licensing and Business Affairs for NBCUniversal Domestic Television Distribution. In her role, Glancz negotiates and drafts contracts for television and film programming sold throughout the United States for broadcast syndication and provides advice and strategic guidance on legal issues pertaining to those contracts.
Prior to her current position, Glancz was Counsel for NBCUniversal Domestic Television Distribution and Counsel, Legal and Business Affairs for Universal Television Distribution and Studios USA Television Distribution.
In addition to her position, Glancz is West Coast Co-Leader and National Communications Leader for the NBCUniversal Veterans Network and previously served as the Events Chair for the GE Women's Network, Los Angeles Hub.
Among her activities in her spare time, Glancz is on the Editorial Board of Los Angeles Lawyer magazine, is Co-Vice Chair for the CA State Bar IP Section's Licensing Interest Group, and is a member of the Entertainment Industry Coalition of Got Your 6, the USO Entertainment Advisory Council and the Los Angeles County Bar's (LACBA) Armed Forces Committee. Glancz is a graduate of Loyola Law School and holds a BA in History from UCLA. Glancz is also a member of both the California State Bar and Nevada State Bar.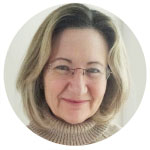 Linda Greenfield |  M.S., M.B.A. 
Linda Greenfield counsels clients both at California Career Services, a private career counseling and vocational examination firm, and at the University of Southern California (USC). She assists in identifying career options that fit each client's interests, skills, work values and personality. Linda provides resume and cover letter writing and editing, job search strategies and interview preparation. Her expertise includes LinkedIn profile optimization and the use of LinkedIn for career exploration, networking and job search. Linda has written career webinars for RiseSmart Outplacement and Career Transition Service, and has presented on a variety of career related topics at USC, UCLA, Pierce and Santa Monica Community Colleges and at the National Career Development Association (NCDA) global conference in 2014. Always passionate about learning, Linda participates in several webinars a year, reads widely, contributes to career related LinkedIn groups, and attends NCDA local and national conferences. She is currently a member of the USC Encore Alumni Council and serves as an Aspire Foundation mentor.
Linda received her Bachelor of Science from Tulane University, her Master of Business Administration from U.S.C., and her Master of Science in Counseling and Guidance from California Lutheran University. Her prior experience includes a variety of corporate positions in finance and management at TRW Aerospace, NKA Northrop Grumman. As the daughter of a veteran, Linda is proud to honor her father's legacy through volunteering at Silhouettes for Vets.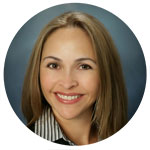 Mary Gomez
Mary Gomez, is a Senior Sales Executive who has worked with thousands of skilled and non-skilled job seekers find employment throughout the United States.  Her extensive experience in coaching, mentoring and assisting her clientele to develop clear, concise and obtainable career goals has result in many awards for her efforts.  Further, Mary has lead multiple sales team in the staffing, human resources and real estate industries through extensive training programs that she has personally developed.
Mary's experience also includes training, coaching and mentoring of seasoned executive level professionals.  In Ms. Gomez current role as an Account Executive for a regional staffing firm in the Silicon Valley  she has generated over 6 million in revenue year over year by creating a unique sales and mentor program.  Additionally, Ms. Gomez is a business owner of a Health and Wellness program where she owns a distributorship that educates, trains and mentors her distribution team and clientele on the importance of good nutrition and the effects of Oxidative Stress that effects the premature aging process.
Mary is committed to educating, coaching and assisting Veterans to find career positions.  She is also an important asset to securing funding for Veterans Career Xchange.